The invoice automation system of Managed$Pay has recently been given a new look, new features and a new name as Active Pay. Miria's Active Finance software uses Active Pay along with Active Expense, Active Ledger and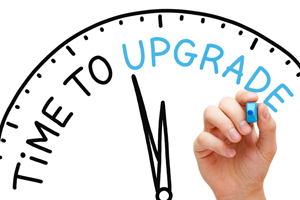 Active Energy to help your company streamline financial and operational workflows and centrally manage documents at an affordable cost. The technology presents new and unique features that will further improve invoice processing.

This webinar will provide an overview of the new features and improvements in Miria's Managed$Pay Accounts Payable Automation System.
We will examine new and unique features of Active Pay such as:
NEW Active Expenses – Track, verify and validate all T&E related documents
NEW Hosted Solution – Take advantage of Active Pay as a Hosted Solution to allow rapid deployment and reduce system costs
NEW Vendor Portal – Eliminate timely vendor phone calls and manual invoice mailing to take advantage of discounts and e-Invoices
NEW Integrated Sticky Notes – Add sticky note annotations to invoices and documents to improve communications
NEW Multiple Company Support – Manage multiple companies in a single system and interface with multiple accounting systems at the same time
NEW Purchasing Card Integration – Centralize and manage purchasing cards integrated into expense and invoice workflows
NEW Integrated Master Record Changes – Manage address and vendor data changes in a single system, and then push updates to multiple systems